WideOpen offers a full range of white label fiber Internet services.
Create your own ISP to serve your residents-- Powered by WideOpen. Deliver the fastest Internet available in your area to your residents under your own brand.
Your brand, your prices: Manage as much or as little of your Internet as you like in-house --- Our highly skilled technicians and staff will do the rest.
Call (540) 961-5411 for an estimate. Please leave a message describing the scope of your project so we can connect you with the right service rep.
Example of white labeled Fiber packages: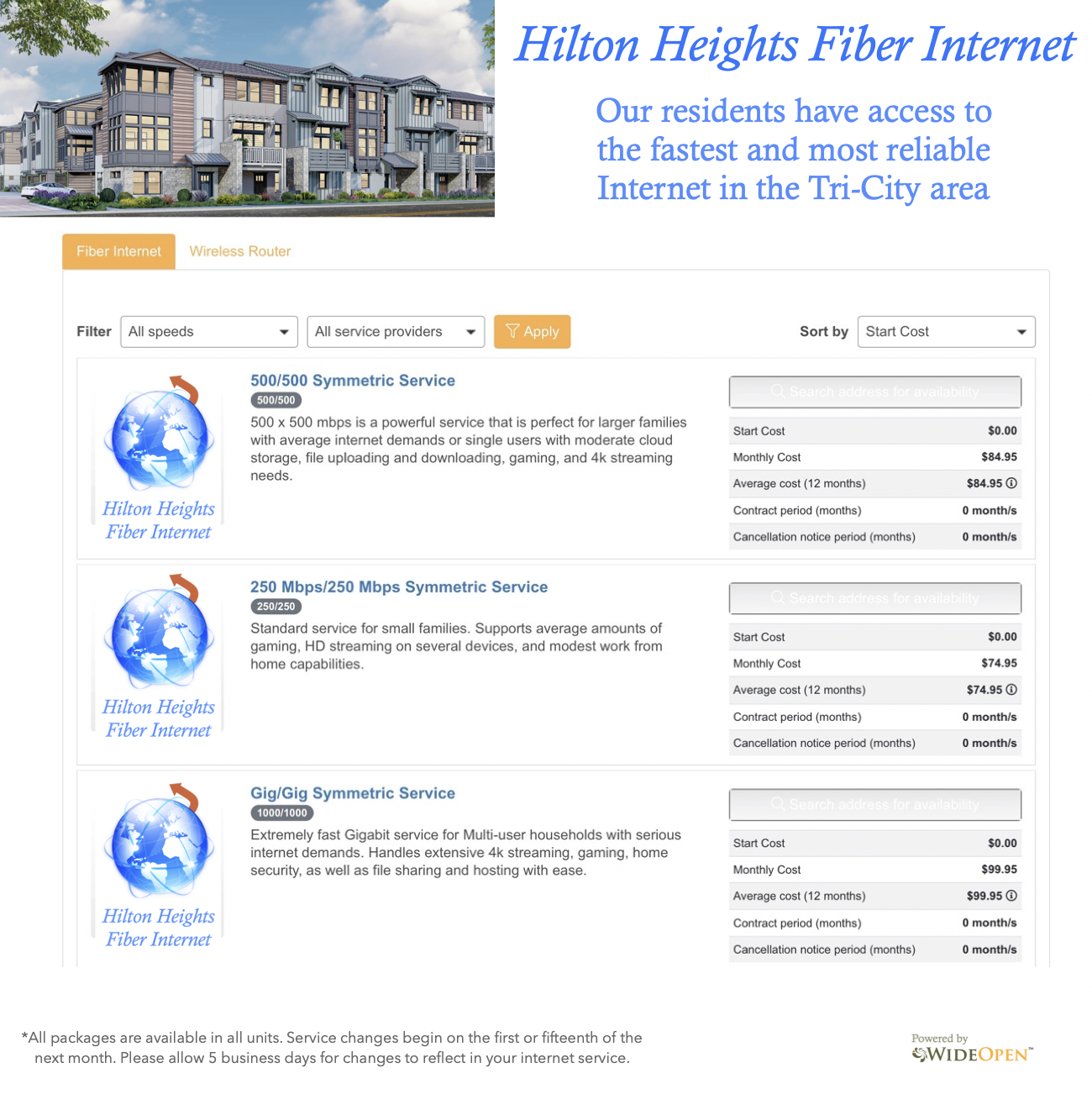 Our software manages connections, billing, service tickets, switch gear and more. Our state-of-the-art Network Operation Center can monitor service, troubleshoot, and send job tickets to your in house maintenance.
Powered by WideOpen