Posted on:

17 December 2021

By:

djoyce
Blacksburg, Virginia, 12/17/2021
Many folks in Blacksburg have cable services in their home and wonder how life with fiber to their home might be.
Our Vice President of Sales, David Sobotta. moved in February 2021, from the North Carolina coast back to Piedmont where he grew up. He also went from copper-cable-modem service to a fiber to the home (FTTH) neighborhood.
Below is an excerpt from his blog on the changes he noticed. He has a long history in the technology industry including twenty years at Apple
"Like many people who have been on a cable modem for decades, my experience has been a roller-coaster with some very frustrating experiences. By the time we moved in February 2021, our speeds had increased to 488 Mbps down and 24 Mbps up. Because of bundling, our phone service also was delivered by cable modem. The numbers looked impressive on the surface.
However, with a job that involves clients in over twenty states and a home office over seven hours driving away from our corporate office, experience had taught me that I could still expect problems with video conferencing which had become critical to meeting the needs of our clients since the pandemic.
Video conferencing with a cable modem, even with the best speeds that my cable modem company could deliver, involved using both the phone and my computer to establish a video-conference link. Collaborative tools just did not have reliable connectivity and even worse, sharing large files was anything but instant.
Our move let us subscribe to a symmetric 500 Mbps fiber connection provided by our local telephone company. Now joining a video conference whether through Zoom, Teams, or GoToMeeting no longer ties up our home phone line for audio. A simple click of a link delivers both video and audio that are crystal clear.
As our move cut the cable cord, I initially worried about how my wife would take to streaming. While she cannot see all of her favorite shows live, she has not had to give up any shows and she has found a far broader choice of shows. We get local live television through Paramount+. We rotate through a number of streaming services, cancelling them sometimes for several months until their content has been refreshed. My wife who is somewhat reluctant with technology changes has learned how to stream the shows that she wants without any help from me.
We are saving close to $500 per year and every service that we have is far better than what we had."
David's full post is available at Adding Fiber To Your Life.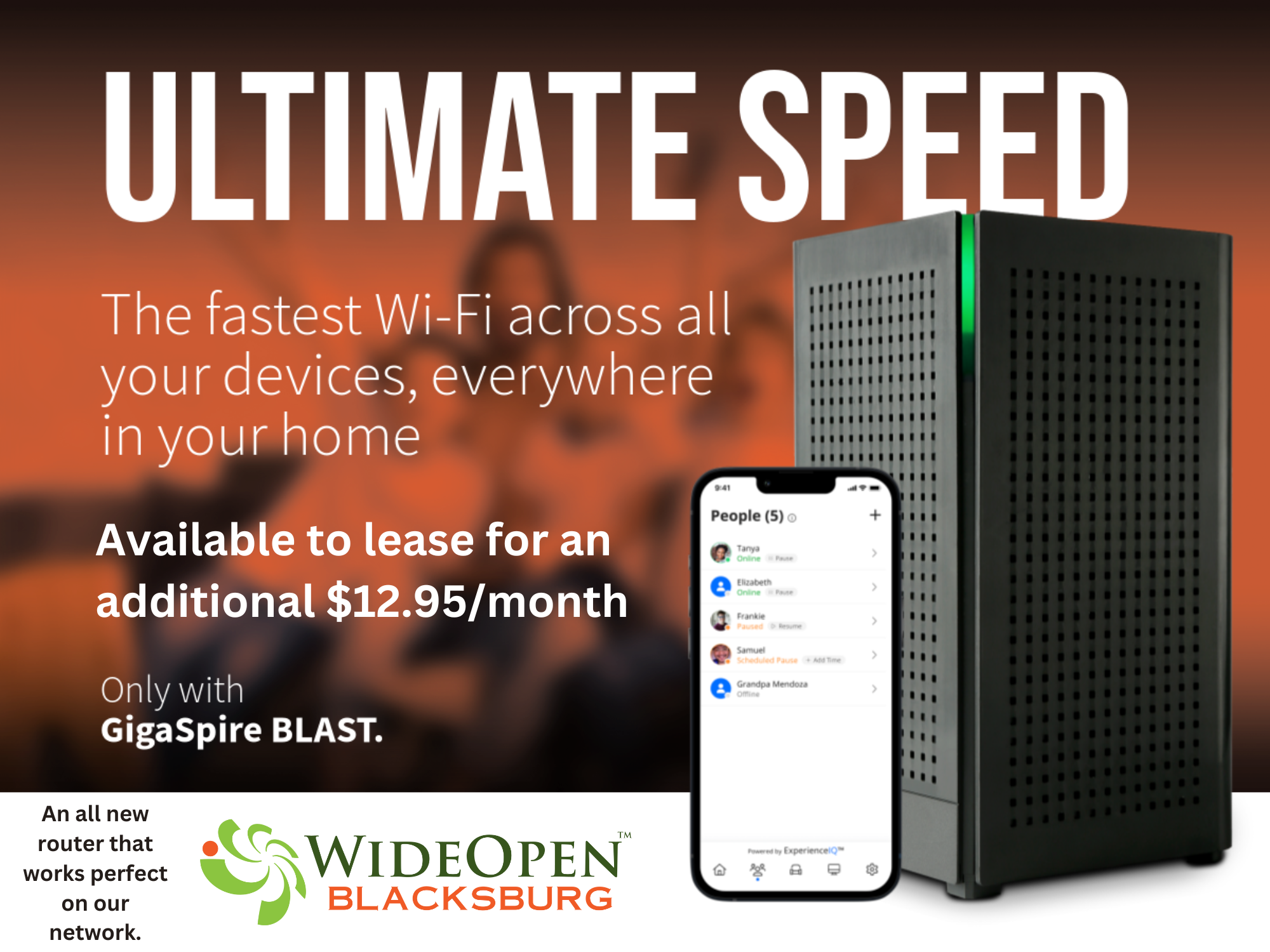 Adding Some Fiber to Your Life